Overview
Welcome to Boulder Digital Arts' Adobe Lightroom Classic CC Hands On Class!
Do you wish you had a firm grip on straightforward, powerful ways to process your digital photos so they look their best? Are you looking for efficient tools to organize your photos so they're easy to find? Then Adobe Photoshop Lightroom and this class are for you.
Spend a full day in the Hands-On class learning what you need to know to enhance the appearance of your photos in Lightroom's Develop module and manage your photos in Lightroom's Library module. The instructor will provide you with practice photos and walk you through the essential steps for processing and managing digital photos in Lightroom.
Get a complete overview in the Getting Started class.
Who Should Take This:
Photographers with some digital photo processing experience will get the most out of this class, but it's not limited to experienced photographers. All the photo editing and cataloging features will be explained and used so even beginners will benefit.
This class if for you if…
you've played around with any image editing or cataloging software a bit but need more in-depth training.
you want to move to Lightroom from one of the other programs.
you want to start using a professional workflow for your digital images.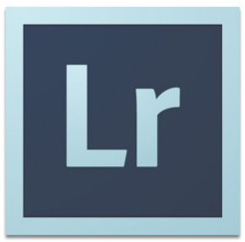 Agenda
What is Lightroom?
Interface and Modules
Catalog vs. File Browser
Library Module; Interface and Use
Develop Module; Interface and Use
Explore the Map, Print, Slideshow, Web and Book Modules
Questions and Follow-up
---
Learning Objectives
By the end of this course the participant will…

identify and use the interface components, set preferences, and use the common keyboard shortcuts in all of the Lr modules.
import, organize, keyword, rate, flag, view, export, search/find, and adjust the metadata on groups or individual digital images using the commands and functions of the Library Module.
use and create presets for the export function.
adjust images with all of the Adobe Camera Raw tools/functions in the Develop Module.
use and create presets for the Develop Module.
explore the basic features of the Map, Print, Slideshow, Web, and Book Modules
begin to use Lr in the normal image workflow